Nurse Word Cloud Office Wall Stickers - Medical Office Décor - RN Wall Sticker - Nursing Student Wall Decor
Regular price
$ 30.00 USD
Regular price
Sale price
$ 30.00 USD
Unit price
per
Sale
Sold out
Introducing our Nurse Word Cloud Office Wall Stickers, the perfect addition to any medical office décor or nursing student's study space! These stylish and modern wall stickers are designed to showcase all the essential words and phrases that define the nursing profession.
Crafted from high-quality vinyl, our RN Wall Sticker is not only durable but also easy to install, allowing you to create a personalized and inspiring space in minutes. The stickers are self-adhesive and can be applied to any smooth and clean surface, making it ideal for walls, mirrors, or even doors.
Featuring a unique word cloud design, our Nursing Student Wall Decor showcases an array of nursing-related words and phrases, such as "compassion," "care," "patient-centered," "knowledge," and "critical thinking." The combination of these words creates a visually stunning and motivational display that captures the essence of what it means to be a nurse.
Our Nurse Word Cloud Office Wall Stickers come in a variety of sizes to suit your specific needs, and they are available in three colors: black, white, and grey. This means that you can choose the color that best matches your existing décor, or you can mix and match to create a personalized look.
Our wall stickers are also perfect for gift-giving, whether it's for a new nursing graduate, a friend who is studying to become a nurse, or a seasoned nursing professional. The stickers serve as a daily reminder of the important role that nurses play in our lives and the impact they have on the healthcare system.
In summary, our Nurse Word Cloud Office Wall Stickers are an excellent addition to any medical office décor or nursing student's study space. They are easy to install, durable, and visually stunning, making them an ideal gift for any nursing professional or enthusiast. Order yours today and add a touch of inspiration to your space!
This decal measures approximately 35 inches wide by 15 inches in height.

✔ This decal comes with the transfer tape already mounted, which makes the installation process a breeze
✔ The decal has an adhesive that does not damage the paint, and is easily removed, even when you move after many years
✔ Installation is very straightforward, and Instructions are provided with each decal. Note that for shipping purposes the largest size might come in two pieces..

WHAT'S INCLUDED:
✔ Your Decal
✔ A transfer tape already mounted to the decal
✔ Installation Instructions

HANDMADE IN THE USA We create and package every piece of art ourselves to ensure the highest quality possible for every decal we sell. That means all the magic happens right here in Lockport,NY in USA!

THE FINEST MATERIALS Our decals are created with high-performance vinyl. All colors have a matte surface which does not glare when indoor light hits it. Plus, it gives the decal a paint-like feeling.

FAST SHIPPING! All our orders are shipped out within 1-3 Business Days

SO MANY MORE TO CHOOSE FROM! This decal is just one of many I offer! Check out my shop page by clicking "Inspirational Wall Signs" at the top left of this page, and browse my wide variety – there's something for every room!
Share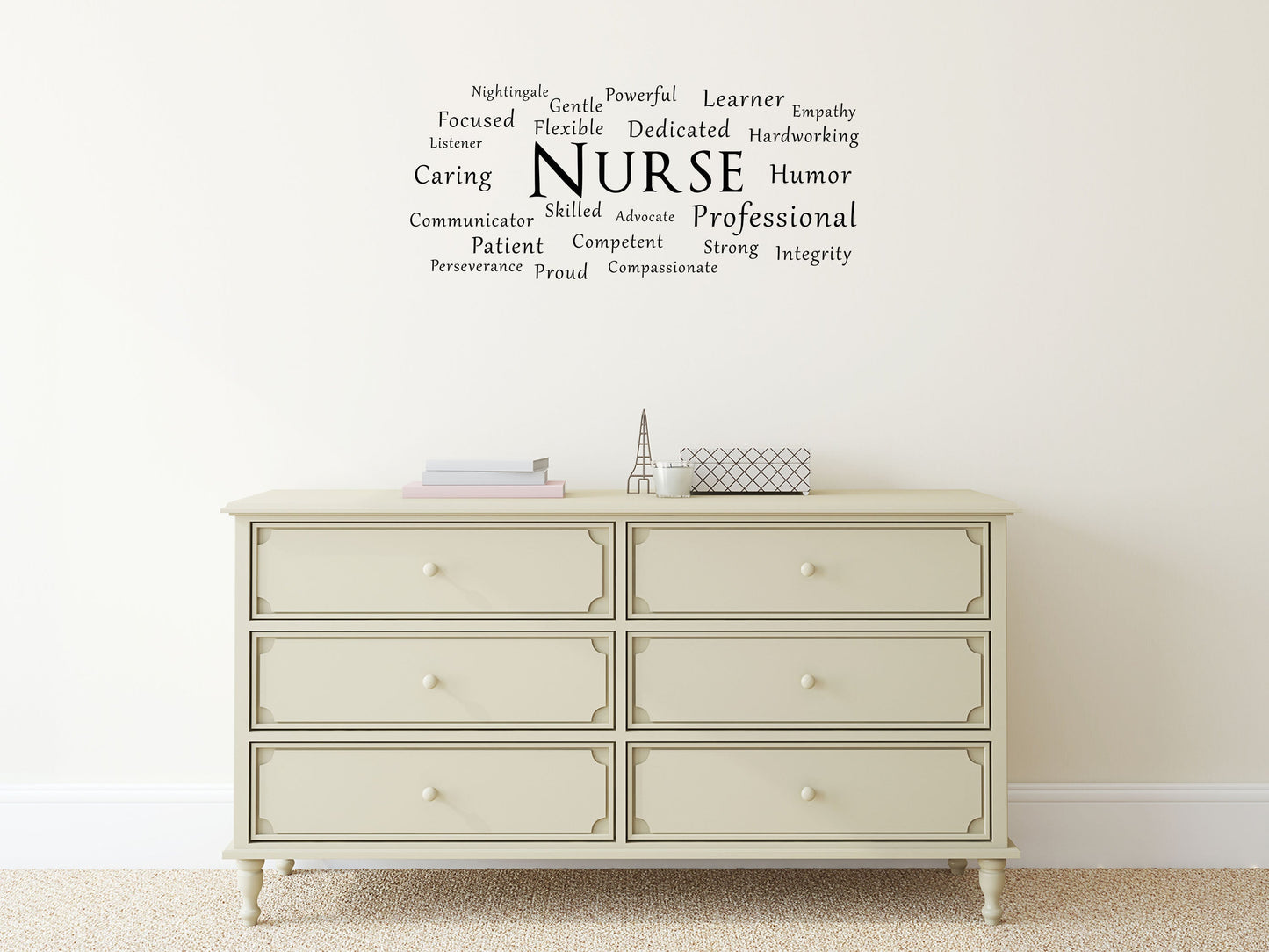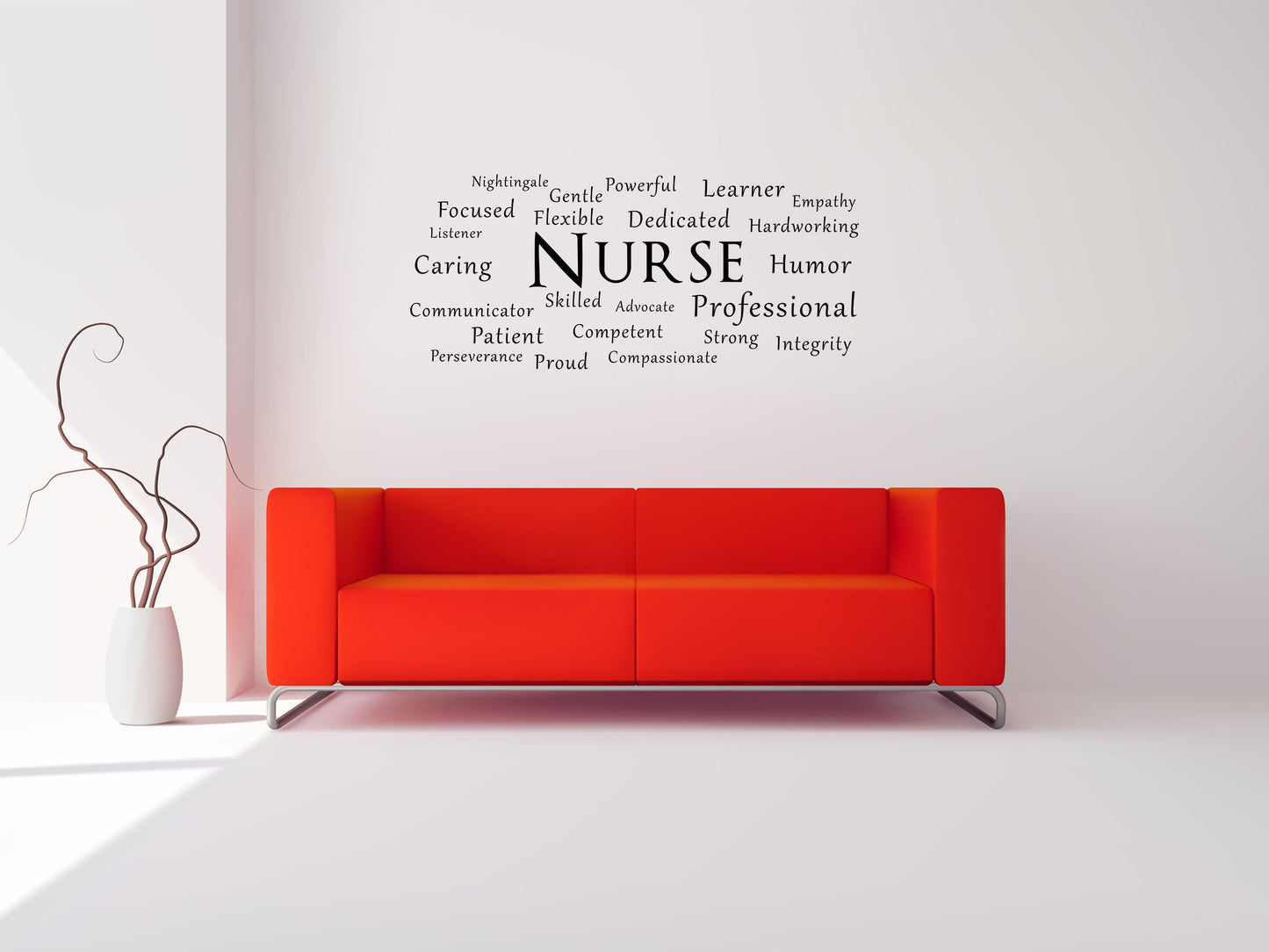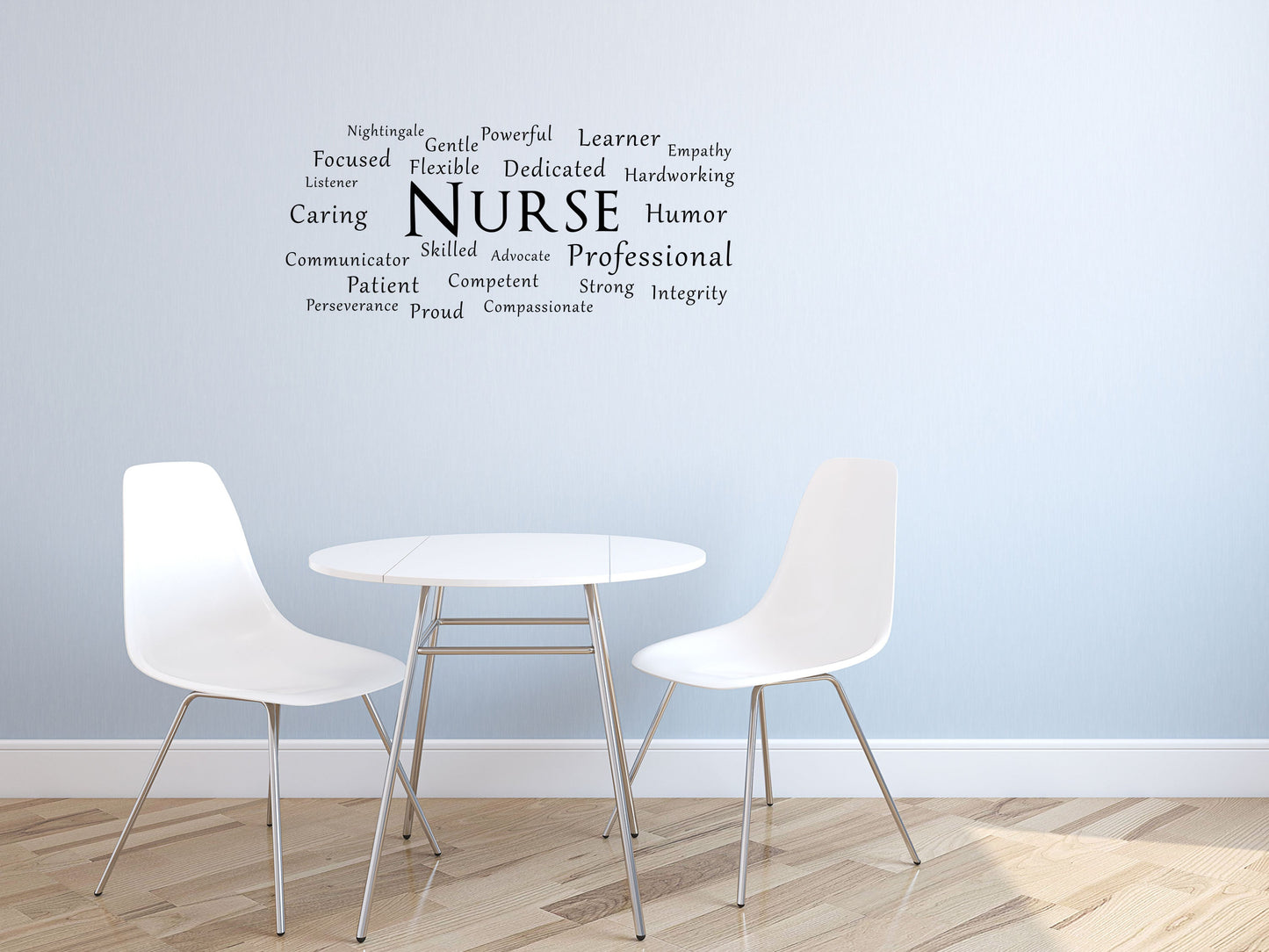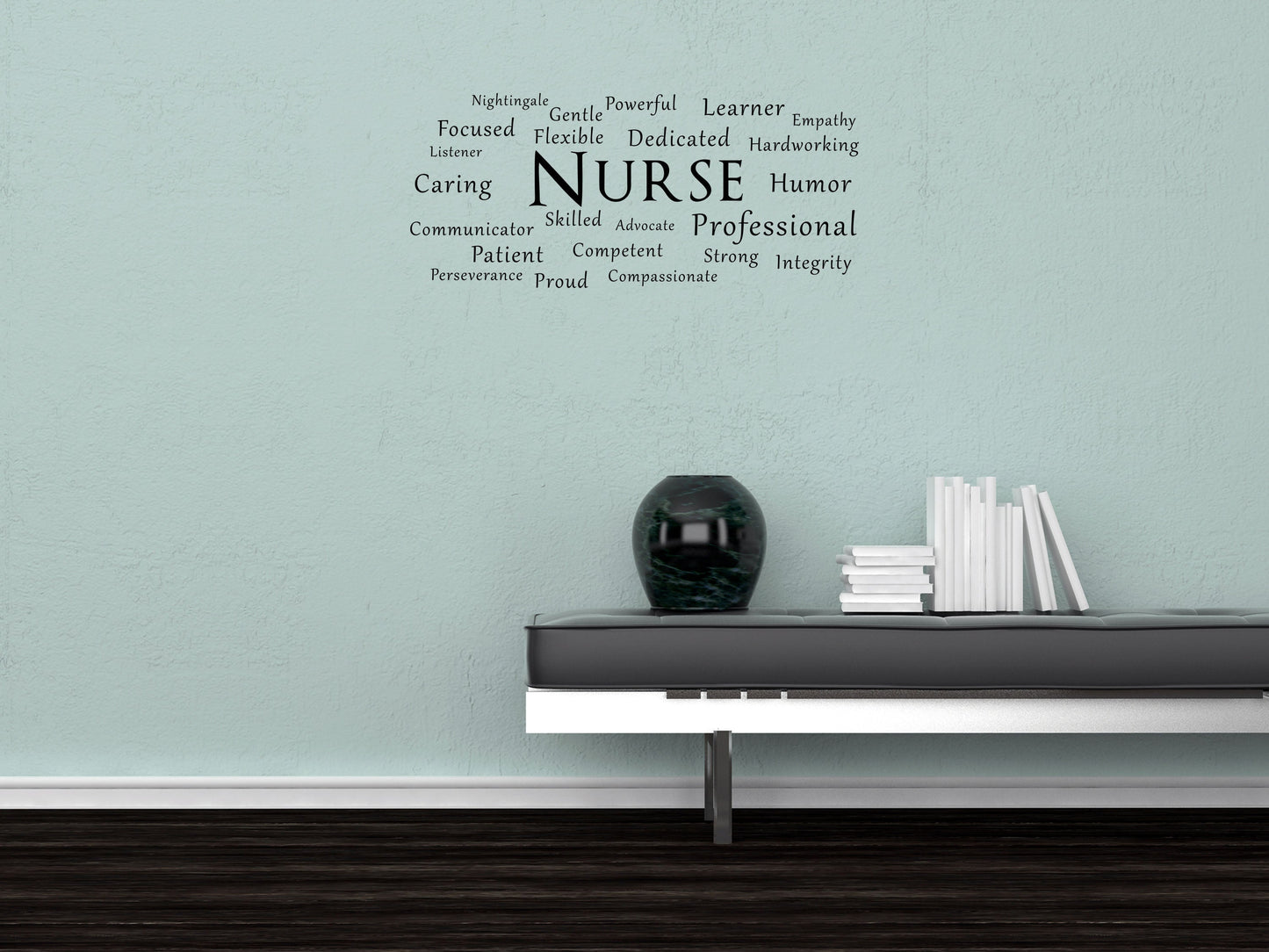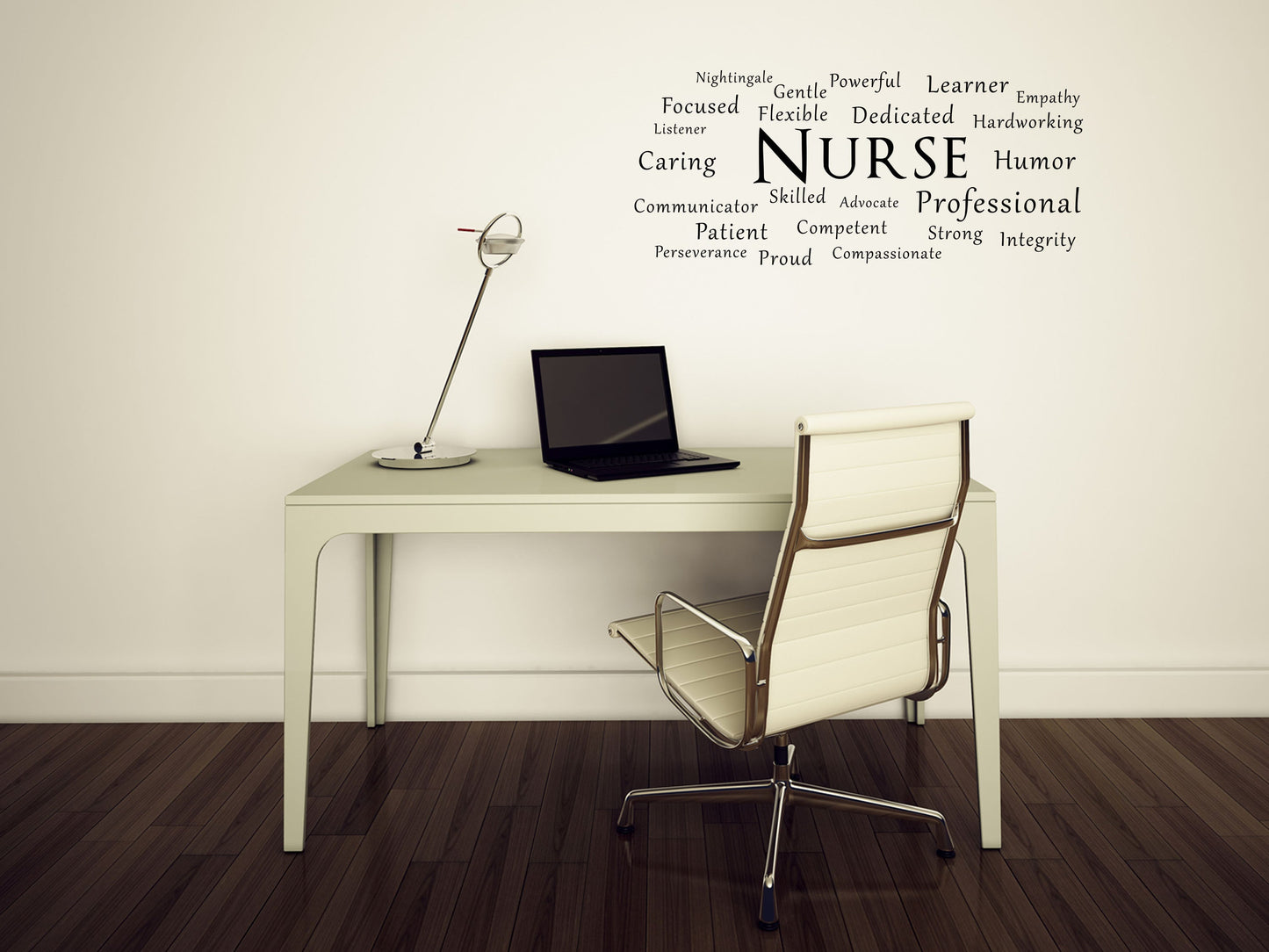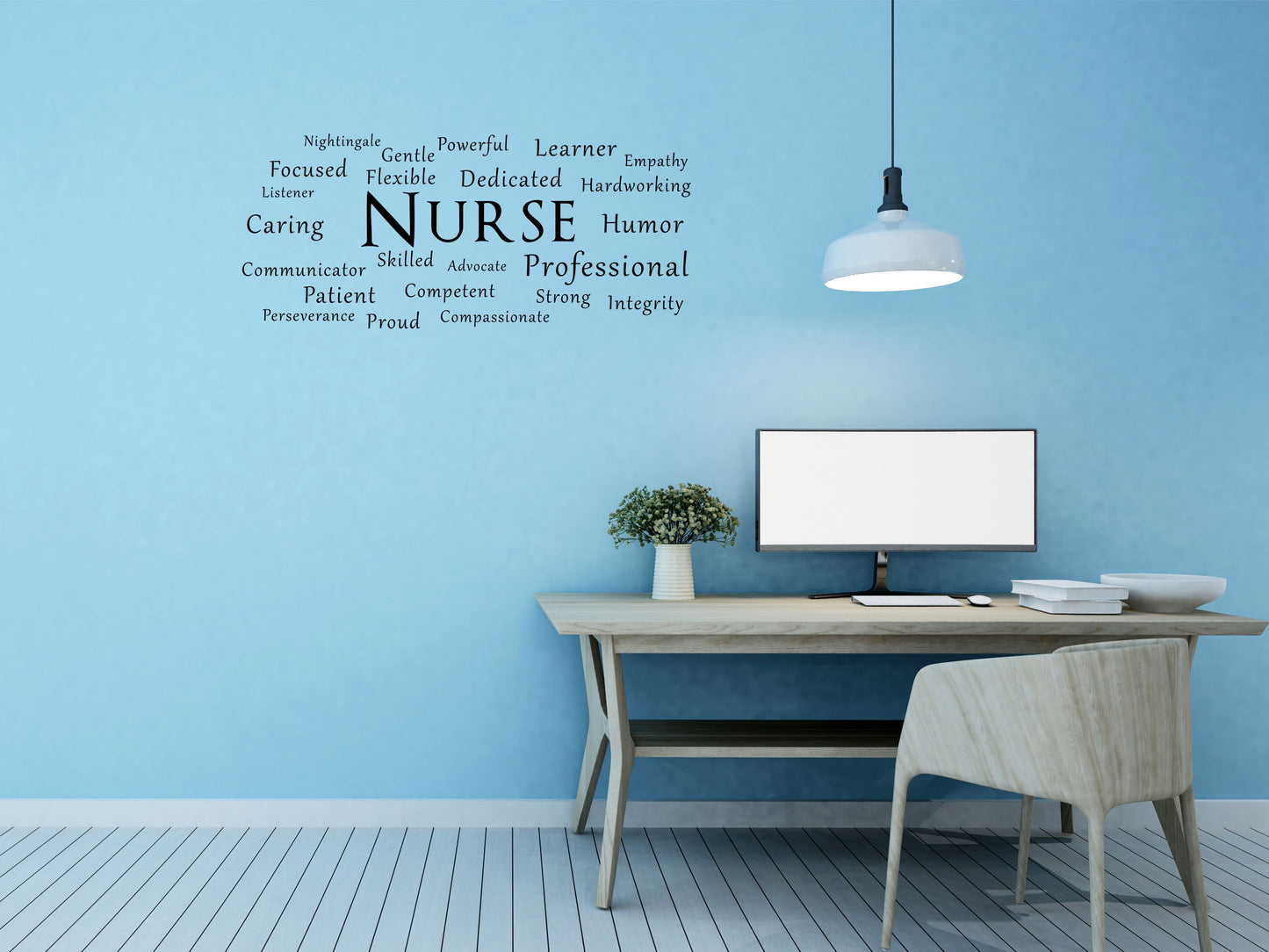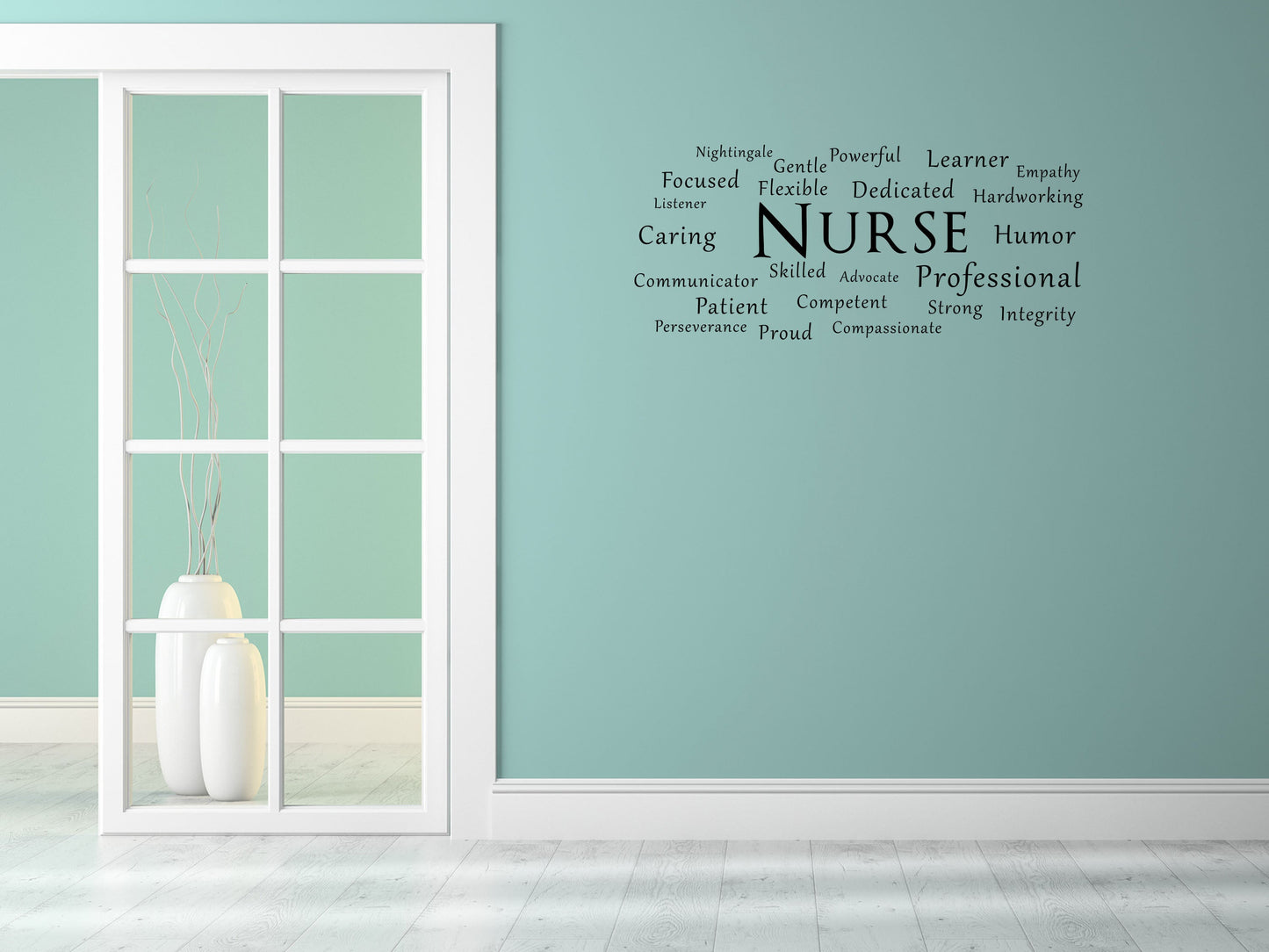 Office wall Sticker
The nurse wall sticker looks great. All the staff were quite surprised and it was an easy way to decorate an end of the hall wall.