Always Kiss Me Goodnight Vinyl Wall Decal - Bedroom Wall Quote Peel and Sticker Decal - Wall Sticker For Bedroom
Regular price
$ 30.00 USD
Regular price
Sale price
$ 30.00 USD
Unit price
per
Sale
Sold out
Description

Are you tired of boring, plain walls in your home? Do you want to add a touch of personalization and love to your decor? Look no further than the Always Kiss Me Goodnight Vinyl Wall Decal!
This adorable wall decal is the perfect addition to any bedroom or living space. The bold, black font stands out against any wall color and the phrase "Always Kiss Me Goodnight" serves as a sweet reminder to show your loved ones how much they mean to you.
But this decal is more than just a cute phrase – it's also incredibly easy to install. The vinyl material is durable and resistant to tearing, so you can rest assured it will last for years to come. Plus, the adhesive backing allows for a hassle-free application without damaging your walls.
In addition to its practicality and charm, the Always Kiss Me Goodnight Vinyl Wall Decal also makes for a unique and thoughtful gift. Imagine the look on your loved one's face when they see this sweet reminder displayed in their home. It's a small gesture that can make a big impact.
So why wait? Add some love and personality to your walls with the Always Kiss Me Goodnight Vinyl Wall Decal. You won't be disappointed – and neither will your loved ones.
This decal measures approximately 36 inches wide by 14.5 inches in height.


✔ This decal comes with the transfer tape already mounted, which makes the installation process a breeze
✔ The decal has an adhesive that does not damage the paint, and is easily removed, even when you move after many years
✔ Installation is very straightforward, and Instructions are provided with each decal. Note that for shipping purposes the largest size might come in two pieces..

WHAT'S INCLUDED:
✔ Your Decal,
✔ A transfer tape already mounted to the decal,
✔ Installation Instructions.

HANDMADE IN THE USA We create and package every piece of art ourselves to ensure the highest quality possible for every decal we sell. That means all the magic happens right here in Lockport,NY in USA!

THE FINEST MATERIALS Our decals are created with high-performance vinyl. All colors have a matte surface which does not glare when indoor light hits it. Plus, it gives the decal a paint-like feeling.

FAST SHIPPING! All our orders are shipped out within 1-3 Business Days

SO MANY MORE TO CHOOSE FROM! This decal is just one of many I offer! Check out my shop page by clicking "Inspirational Wall Signs" at the top left of this page, and browse my wide variety – there's something for every room!
Share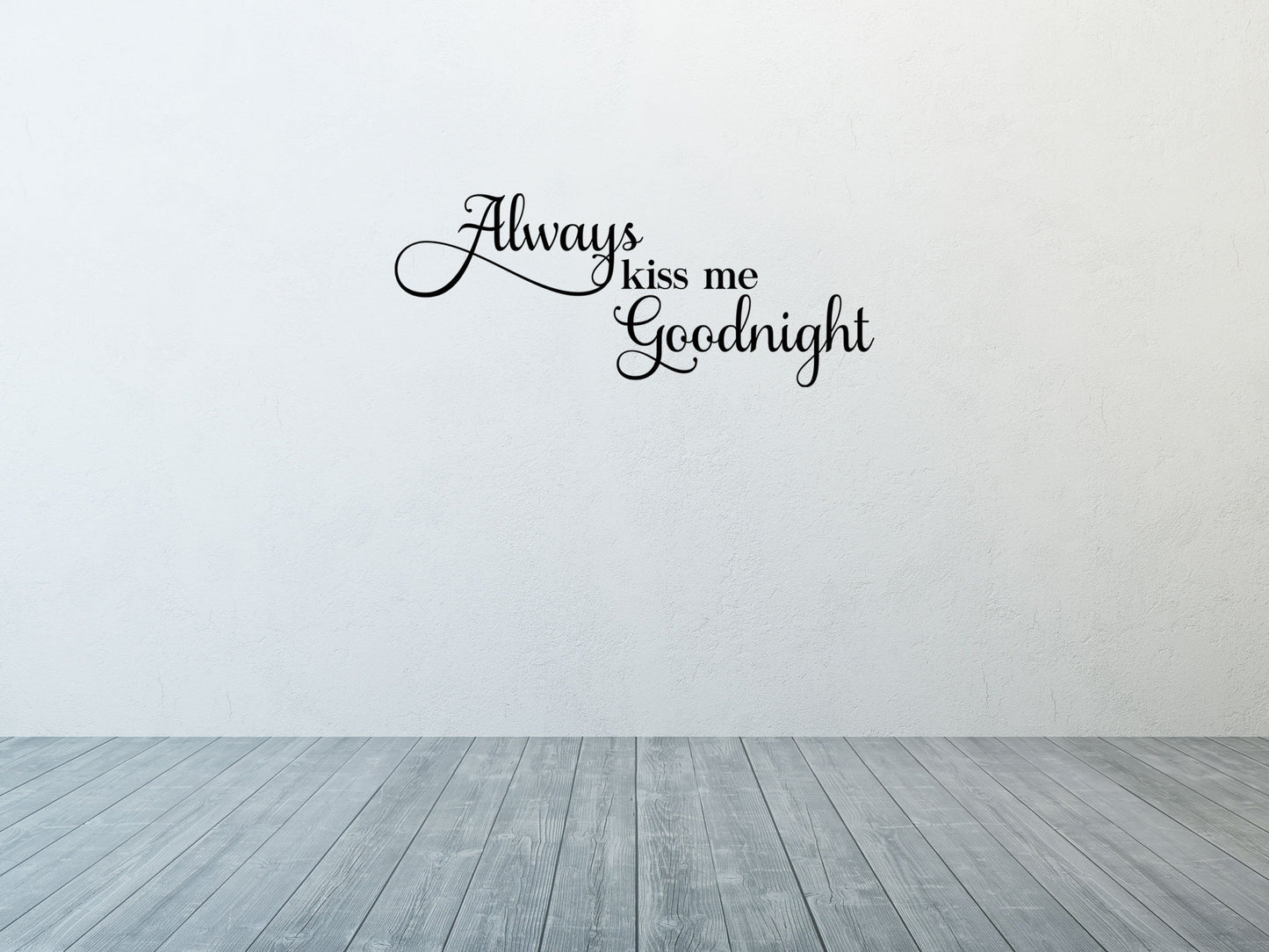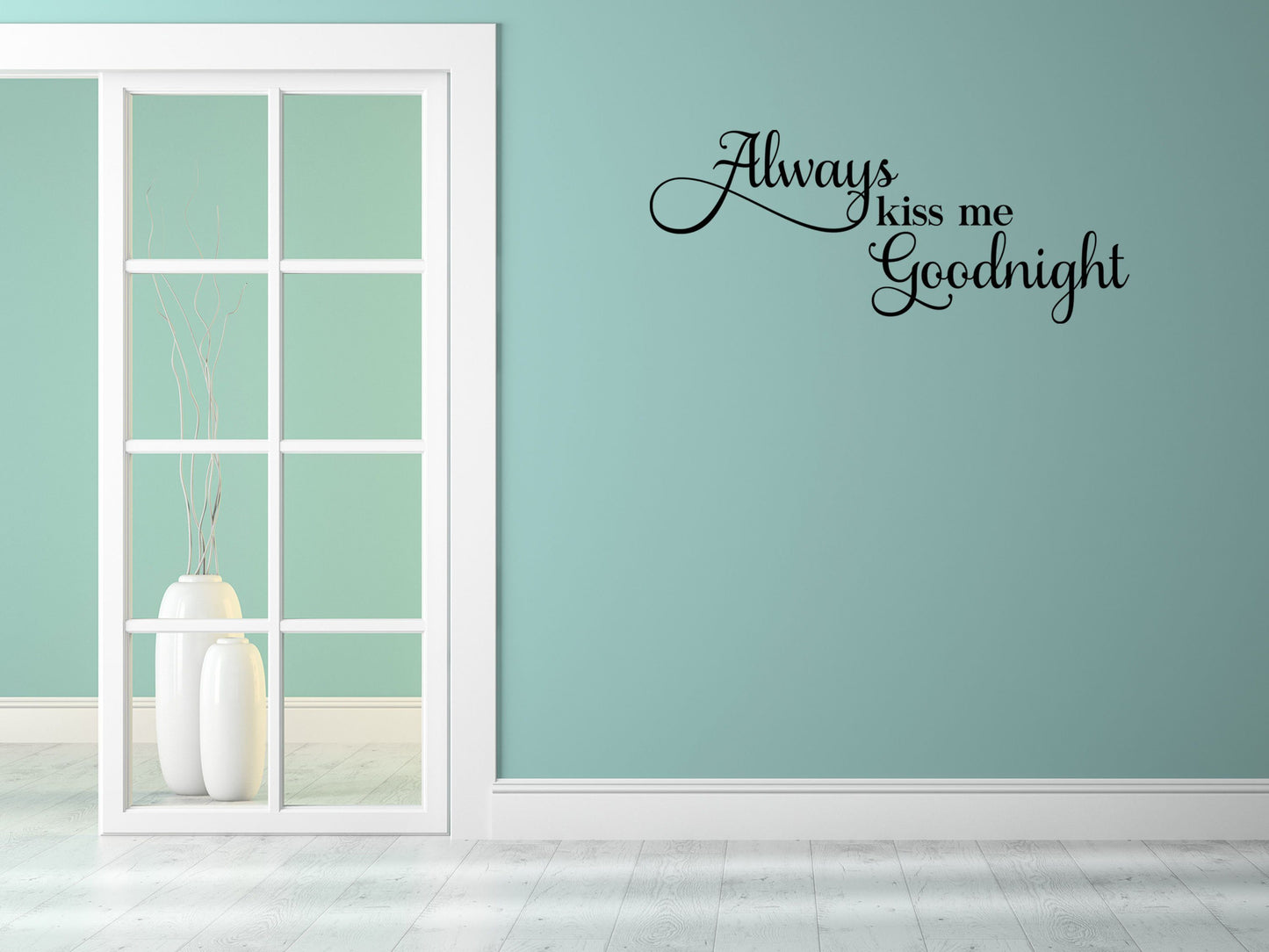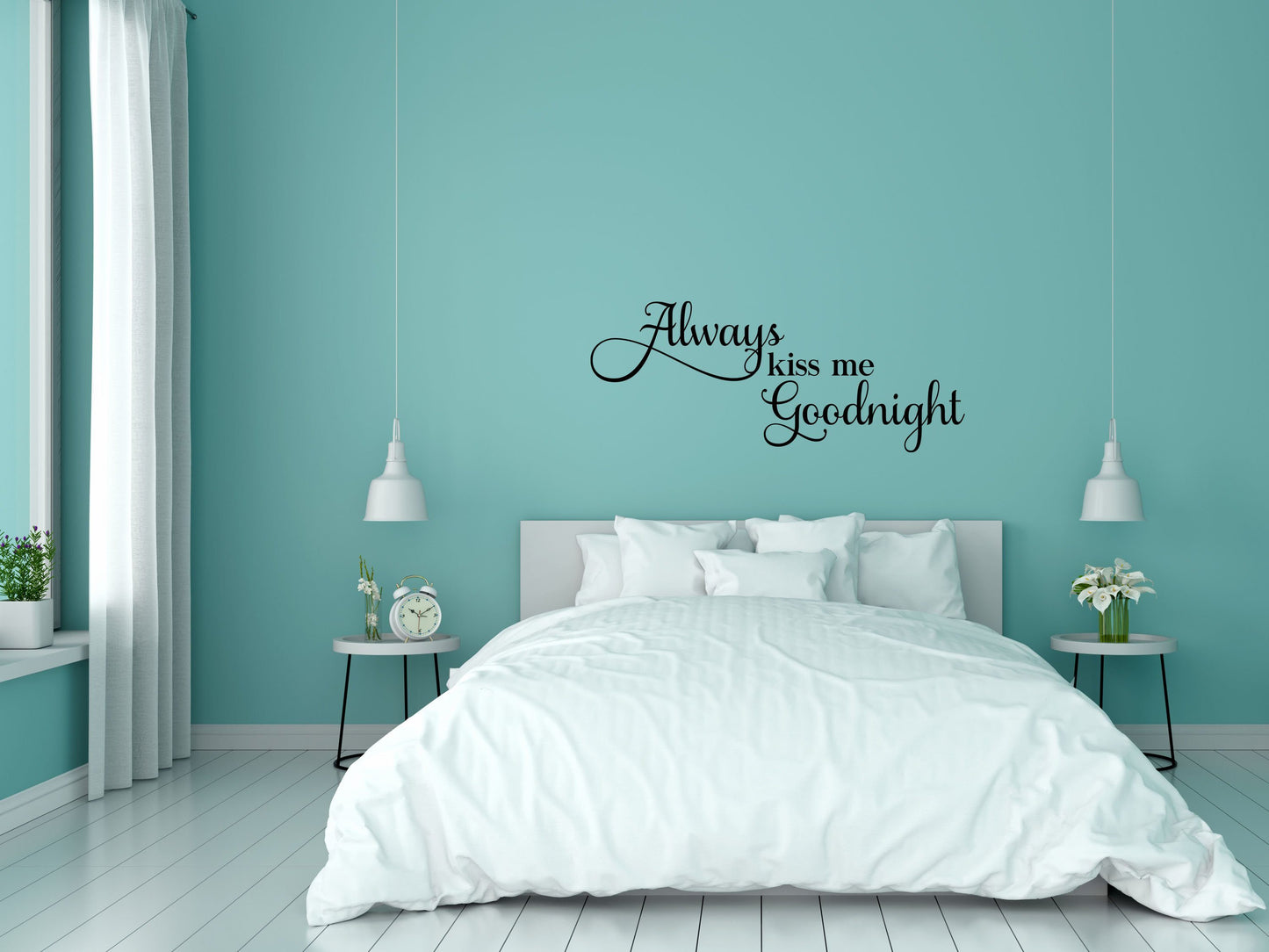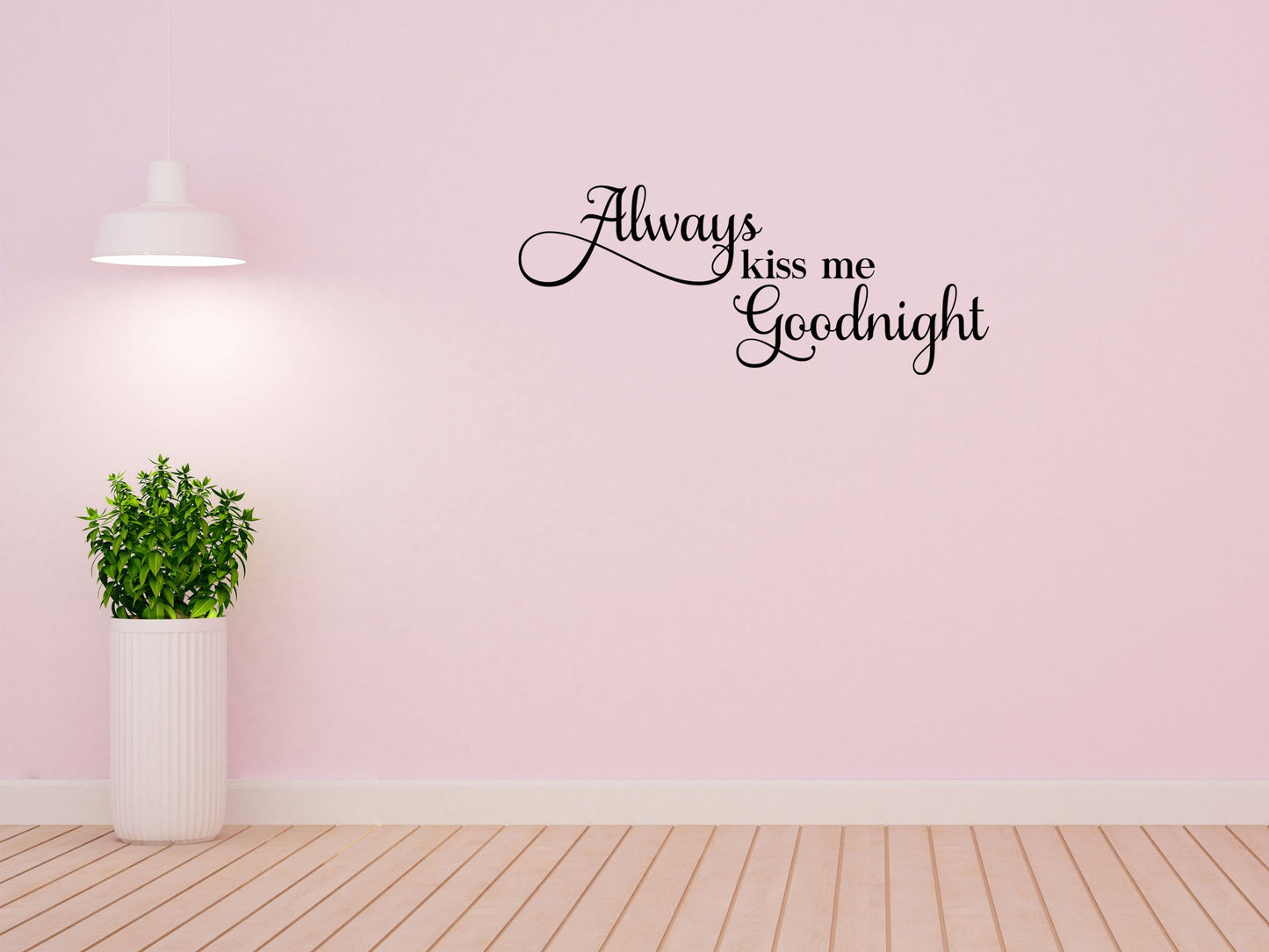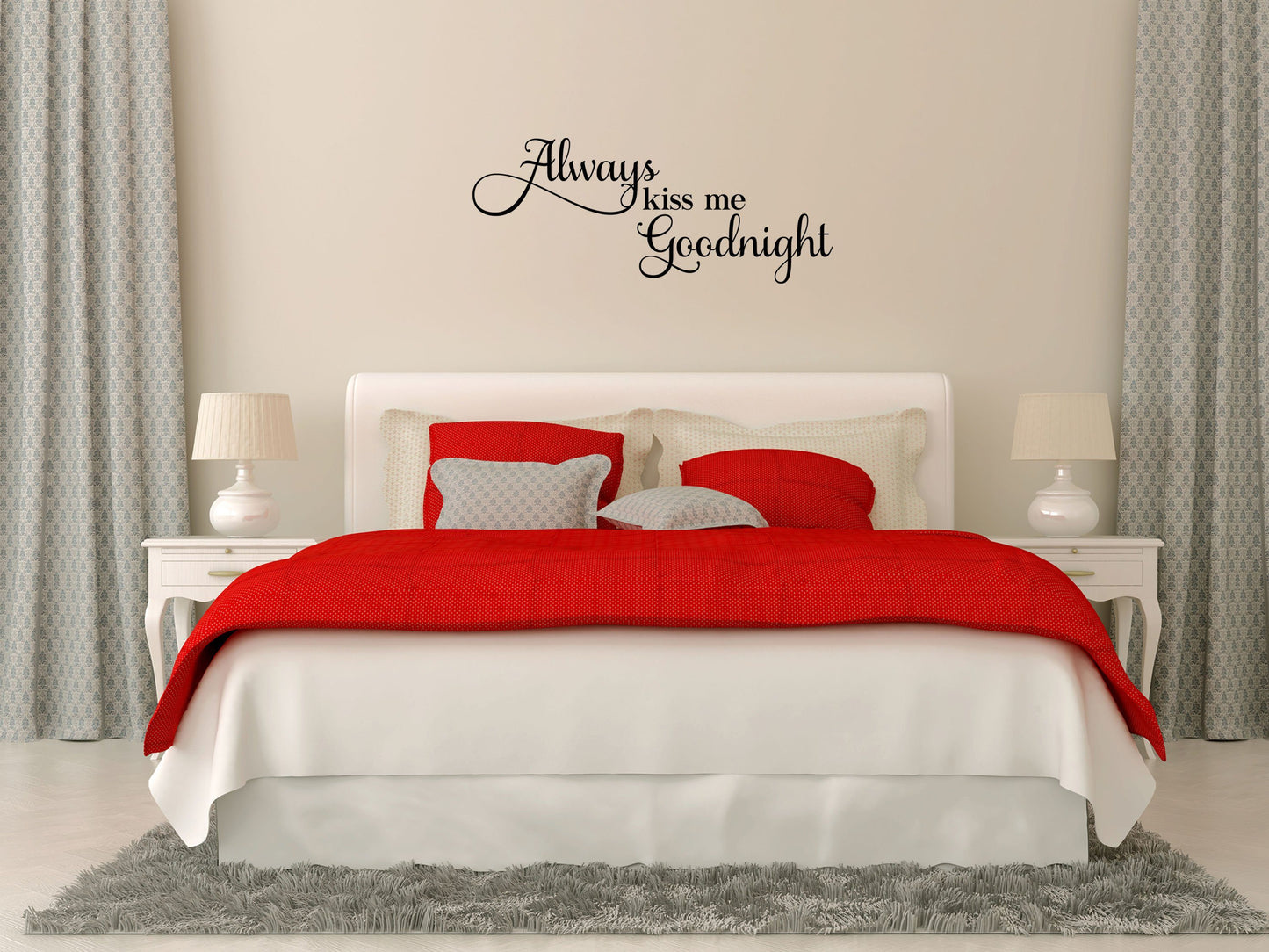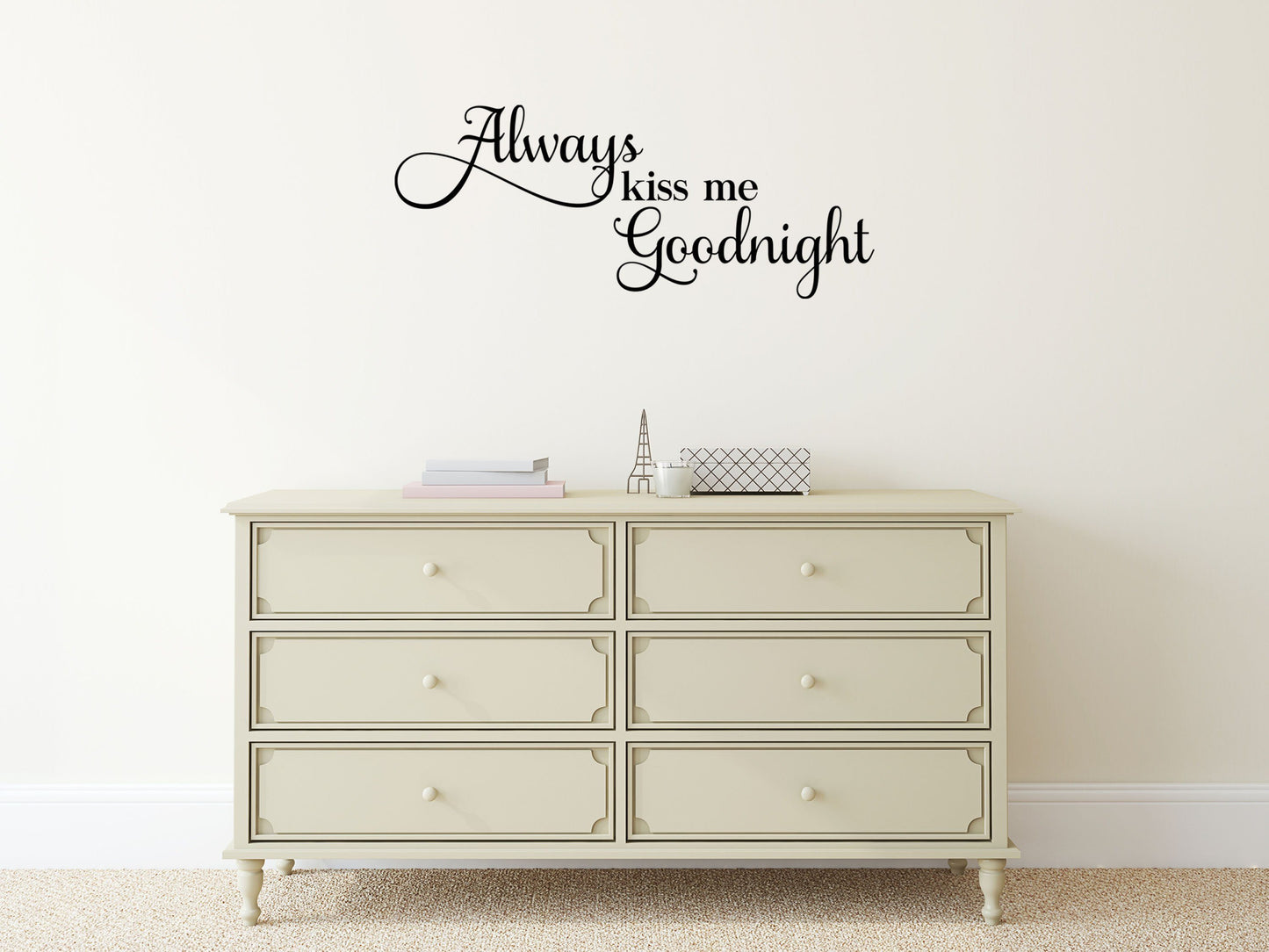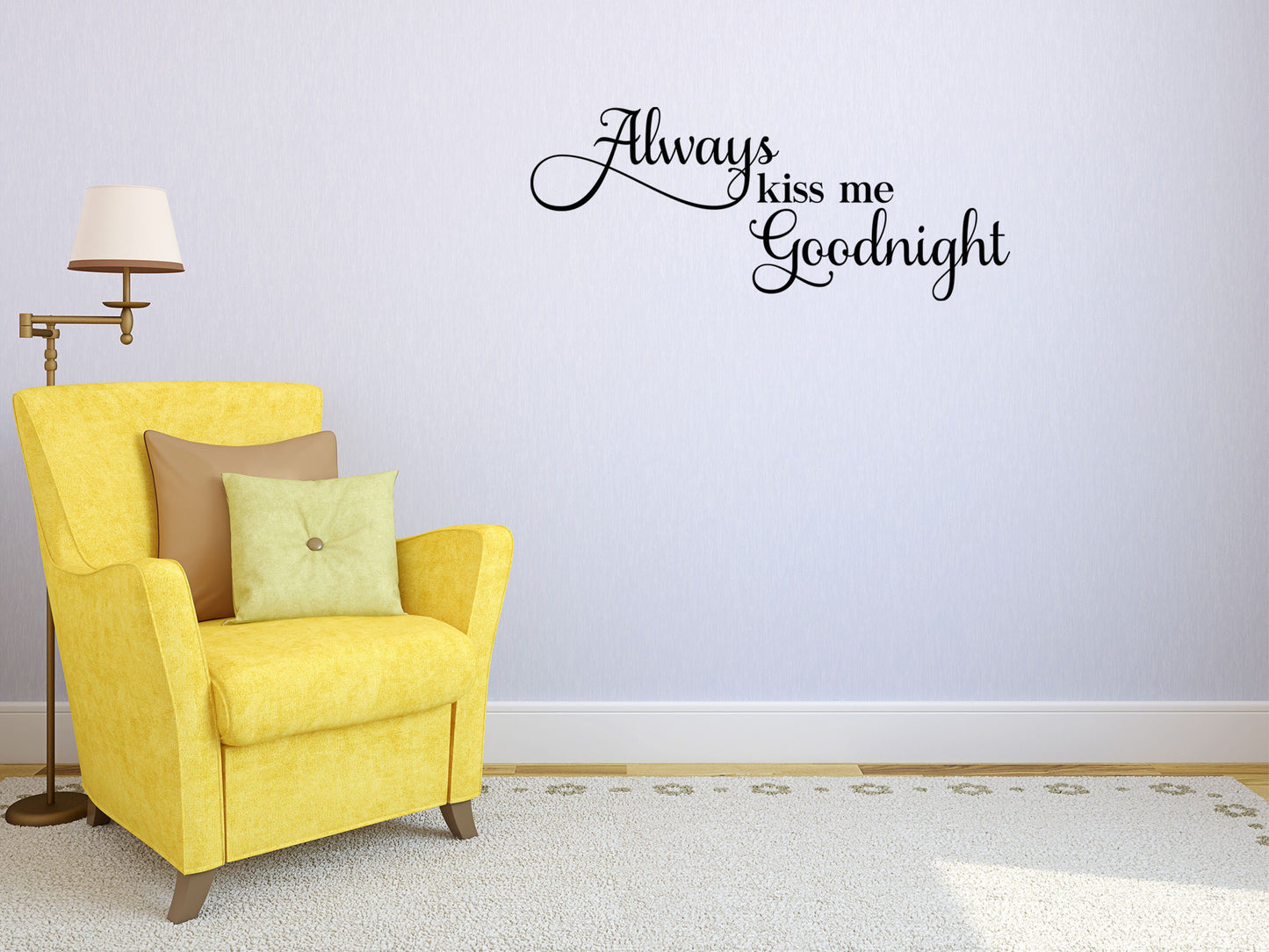 Love it. My husband and I always kiss Good Morning and Goodnight.